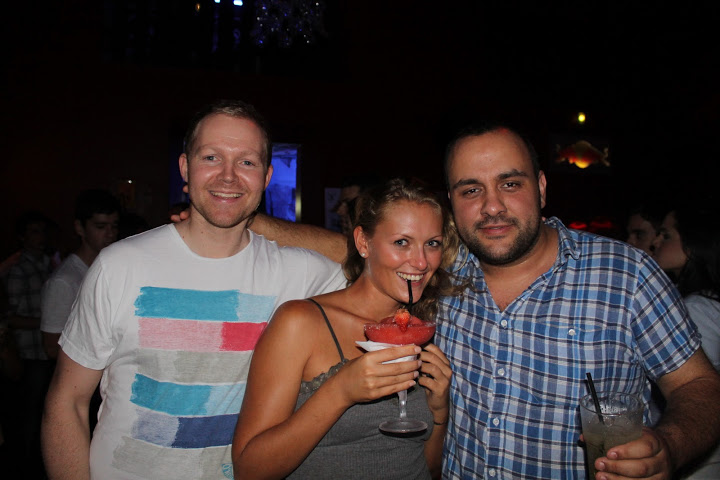 In the previous posts I've outlined the two-week eating experiment. In order to motivate you to try out the experiment I thought it would be a good idea to share the experiment stories & results of my dearest family members & friends with you. I have personally monitored the progress of every individual written about in this post throughout their two-week experiments and beyond and it's been an exciting journey. For some of them the experiment was a walk in the park. For others it was hard. Some have had incredible results, others didn't complete the experiment. Want to read about the people closest to me in my life and what they experienced when changing their diet?
As I have a lot of stuff to share (25 word pages to be more precise….) I've decided to break down my family & friends' experiment details in two parts:
Part 1: An introduction to, and summary, conclusion, and critique of the two-week eating experiment carried out by my nine friends & family members (that's this post).
Part 2: The personal stories of each of my nine friends & family members (that's the next post).
If you haven't yet read the two-week eating experiment series that this post is based on I strongly recommend that you check it out.
Before we jump into Part 1 and the results it's worth noting that when I asked my friends & family to do the experiment most of them very skeptical.
Check out the following comments:
"You want me to stop eating pasta and stuff myself with DEADLY fats??!!? Perhaps you plan is to inherit our house already next year son…"
"Dude, I eat pasta and bread every day and I love soda, beer, candy and muffins. I can try your experiment but there's no way I'm going to stop eating all that stuff!"
"I will never be able to do this. I've tried every way of eating and I always ended up going back to the "whatever I want & need there and then" diet
"I'll do your experiment but I'll stop as soon as the 14-days are over"
Everyone was afraid of fats, they were desperate to not lose their pasta & bread, and they all had to be convinced to try the experiment. The main challenge for me was to inform them of the fact that lots of what they "knew" about health & eating simply wasn't true and subsequently to get them to change their ways.
I chose a three-headed strategy:
I provided hard facts and  logic (i.e. refer to studies, create this blog)
I tried to connect to their emotions (i.e. tell them the story of how changing my eating changed me, create an experiment that was so short that they would try it and so effective that they would feel a substantial different in a short period of time)
I tried to help them tweak their environments (i.e. suggest they do the experiment together with a friend or partner, suggest they only start when their calendar was relatively free of parties and other events, threw out all their garbage foods!)
What happened to them? How difficult did they find the experiment? Did they have the positive impacts predicted or would something else happen? Enough said. Let's look at the results!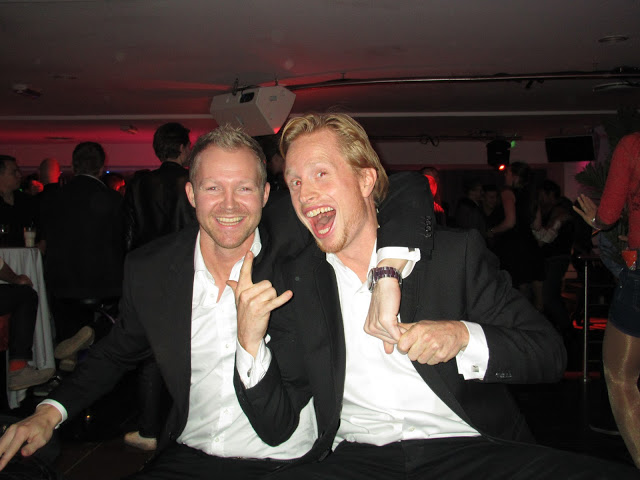 Ivi and Bjarte, in Bergen, Norway, October 2012
The results: A sustainable way of eating that improves quality of life and leads to weight-loss
In this section I'll briefly summarize the results of the experiment. The following five parts will be addressed:
The key challenges of carrying out the two-week experiment
The key positive effects of the two-week experiment
The key challenges of continuing to eat like outlined in the two-week experiment
The degree to which the participants have continued to eat according to the two-week eating experiment series
The degree to which the participants would recommend the two-week eating experiment to others
1.      Key challenges during the two-week experiment: Withdrawal symptoms and low energy
Most of the participants didn't have major issues with doing the experiment, however some did. The key challenges of those two weeks were:
Getting through the first few days & withdrawal symptoms
Low energy
Eating enough fat
Knowing what food to make
2.      Key positive effects of the two-week experiment: Weight-loss and improved quality fo life
In order to measure the positive impact the experiment had the participants did three things:
They were asked to list the most positive effects the changed diet had on them
They measured their weight before the start of the experiment and in November 2012
They filled out the "Evaluate how you're currently doing" form before the start of the experiment and in November 2012
Below is a list of the most positive effects the participants experienced after the experiment

Weight-loss
Increased energy
Improved mental focus
Better digestion
More calm, patient, tolerant, peaceful and less stressed
Feeling more happy
Less cravings for unhealthy foods, sugar and alcohol
Can go long without eating
Better tasting food
Improved sleep
I could go into detail for each of the points above however in this post I'll focus on weight-loss.
Weight-loss: Substantial, even people with little body fat lost weight
The table below illustrates total weight-loss pr. participant and the number of months they've been eating differently. The table also differentiates between people who had more than ten kilos of weight to lose and the ones that already had low body-fat.

Note #1: Tommy was on a calorie restricted version of the experiment way of eating from February to June 2012.
Note #2: Jits had lost nine kilos but gained back 2,5 kilos being more liberal with his food intake. Had it not been for this Jits' average fat loss pr. month would likely have been 2,3 kilos.
Note #3: Ivi was in great shape also before the diet change.
I'm extremely happy for the life-changing progress Tommy has made over the last 10 months. His weight-loss is phenomenal and up there with the best I've ever seen and read about. Congratulations to you Tommy! :)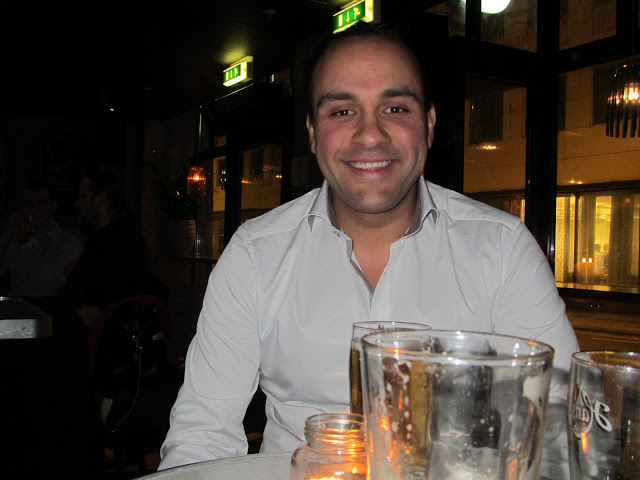 Tommy looking sharp, October 2012
Now, even though weight-loss is interesting to me I'm more interested in whether or not the two-week eating experiment way of eating would have an impact on the "Evaluate how you're currently doing" score . After all, what's so great about a few kilos of weight-loss if you're not doing any better? Let's look at how the before and after scores panned out.
"How you're currently doing" score: Substantial improvement for all participants
The "How you're currently doing" score is a subjective measure of how well you feel and perform in certain areas of life. The form contains a total of 18 questions subdivided into the following four areas:
Your daily energy & performance levels
Your daily emotions
The quality of your sleep
The quality of your digestion
Check this link to see a full post describing it and this link to see the evaluation form itself.
The graphs and tables below illustrates the substantial positive effect the experiment had on before and after evaluation scores for all participants that completed the two-week experiment.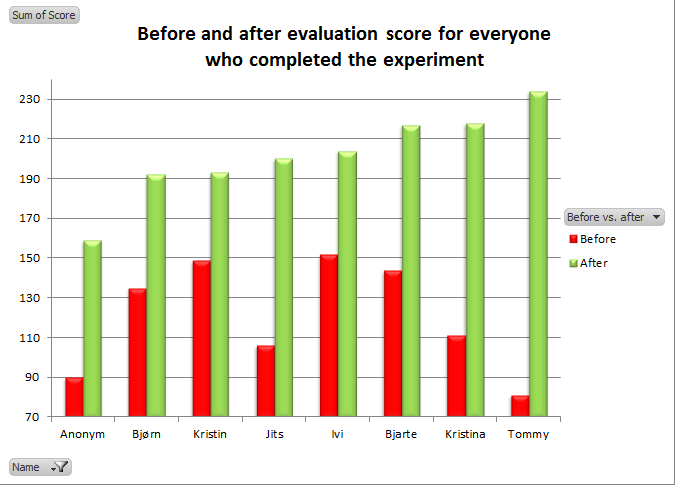 The results are quite astonishing in my opinion. In one way I'd say I did expect a significant improvement, however this group of people is a varied group (differences in sex, age, current performance etc.) and to see that everyone felt they were doing so much better was even more than they and I could have hoped for. The table below illustrates how seven out of eight participants were in the "terrible" or "Not good" categories before the experiment. After the experiment all eight participants were either in the "Okay" or "Good" categories.

3.      Key challenges after the two-week experiment: Cooking and self-experimentation
The key challenges of continuing to eat like outlined in the experiment were related to cooking and self-experimentation:
Knowing what food to make & food variety
Having time to cook when working a lot
How to use the 80/20 rule and self-experiment properly
4.      Seven out of the eight participants  are still eating according to the two-week experiment diet
One person eats more or less like in the experiment but aims to improve his eating once work load and other stressors are reduced. One participant could not answer as she did not complete the experiment.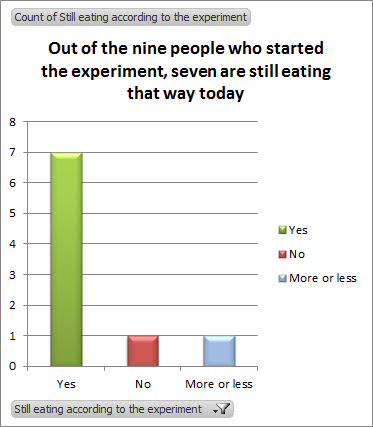 5.      Participants highly recommend  the two-week eating experiment
Eight out of eight participant who finished the experiment would highly recommend it to others. One participant, Bergjlot, could not answer as she did not complete the experiment.

Conclusion: The two-week experiment not only works, it kicks ass!
As outlined in the critique section below this experiment certainly isn't a perfectly carried out clinical trial and neither was it meant to be. Some people would consequently argue that the results found here aren't relevant. I disagree. In my opinion experiments with real people should be treated seriously and the findings looked at with interest.
With that in mind, what conclusions can we draw from the story of these nine happy eaters? I suggest the following:
Carrying out the two-week eating experiment described in the six-post series here at www.rethinkingtruth.com seems to :
Lead to significantly improved quality of life (see improved personal evaluation score & key positive impacts)
Result in short & long-term weight-loss (see weight-loss tables & graphs)
Fuel motivation and make people capable of sticking to this way of eating in the long-run
Create a strong desire for participants to recommend this way of eating to others
I find these conclusions to be both representative of the facts and highly motivating. Apparently I'm not the only one and it's very rewarding to see my family & friends spreading the word and helping their closest relations eat healthier.
A lot of people have already carried out the experiment and many are doing it right now. I hope you too find the results above interesting and that you'd consider trying the two-week eating experiment for yourself!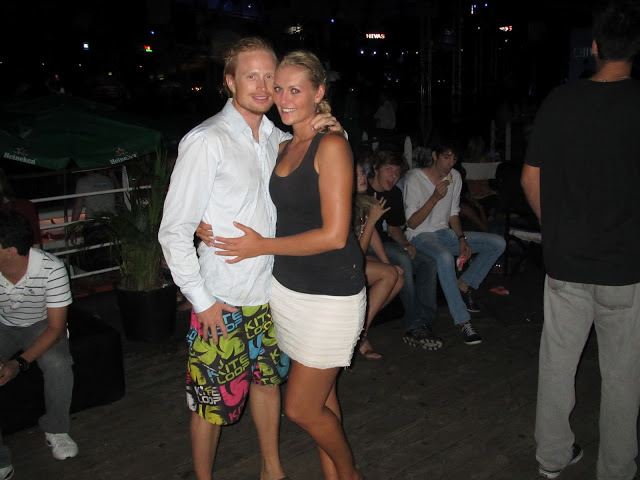 Bjarte and Kristina in Brasil, February 2012
If you have questions about the experiment write a comment on any of the blog posts or contact me.
In the next post I will share the two-week experiment stories of all nine family members & friends.
Take care!
——————————————————————————————————–
Critique of the findings: This experiment does in no way, shape, or form qualify as a randomized, controlled, double-blind, clinical trial
I think it's important to remember the aim of this experiment. This is how I outlined that in the post "Introduction to the 2-week eating experiment: Why you should do it and its process":
"The aim of this two-week eating experiment is to motivate you to eat better; not only from a logical point of view (who doesn't want to feel, look and perform great now and also live a long life?) but from an emotional point of view as well. In order to start the journey towards improved health you have to motivate yourself into action. The two-week eating experiment that will be outlined in a 4-step series is designed to do exactly that. The experiment is brief enough for everyone to be able to complete it, but long enough to have a substantial effect on how you feel, look and perform."
What this means is that the two-week experiment was never meant to be an experiment from which its results were to be published in a major journal. However, I think it's important to critique the findings of any experiment. I've done such a critique, however I believe most of my readers will not be very interested in it so I've cut it from this already very long post. If you're interested in seeing the critique contact me and I will email it to you.