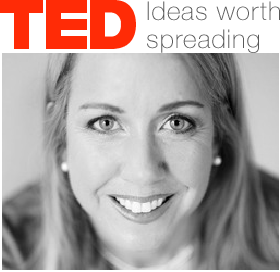 How does it feel that by the time you're 35 most of the decisions that will define your life has been made? I don't' know about you but this fact scares the hell out of me!
So, if you could give your twenty-year-old self one piece of advice…what would it be?
The above is the topic of a great TED-talk by Meg Jay titled "Why 30 is not the new 20". I recommend watching the 15 minute talk.
Meg argues that 80% of life's most defining decisions are made by age 35. For this reason, she believes it's important for "20 year-old-somethings" to reflect on what they value and then to make value-based choices in life.
I think Meg makes a great point. Understanding what your values & dreams are is one of the four most important things in life. The sooner we start reflecting on what we truly value, the better we will feel both now and in the future.
I'll be writing about how to identify your values & dreams in the not too distant future. Keep yourself posted by "liking" my new Facebook page in the right top corner of this page.
By the way, do wish every Norwegian you meet today "Happy 17th of May" as today is the Norwegian Constitution Day; a very special day for us :-)
Bjarte