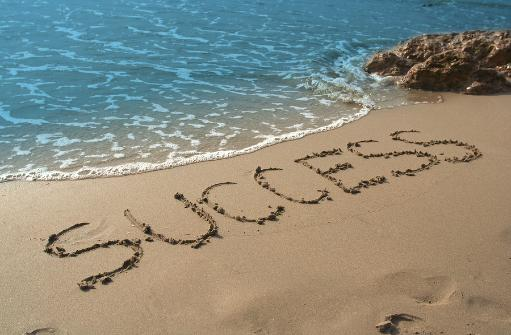 Do you want to become successful? Do you spend your time trying to succeed in the world? Then look at people like Mel Gibson, Rihanna and Donald Trump. They have worked hard. They have lots of cash. And they are widely recognized.
They are crystal clear examples of success, right?
I couldn't disagree more. In fact, I don't see why these guys are any more successful than you or me.
Money and status has nothing to do with success
When I ask people how they define success the typical answer I get is something like "becoming wealthy and recognized". The more wealth and recognition the more success I'm told.
That's a depressing answer. What's wealth and recognition got to do with success anway?
Absolutely nothing.
When people tell me they want to be successful, I like to ask them:
"What are you trying to achieve by getting success?". People usually reply "to get a better life", "to be happier" and so forth. I then say:
"So, by becoming wealthy and recognized you will get a better life and be happier?"
"That'll go a long way".
Research, however, suggests otherwise. Becoming rich and recognized doesn't make your life better. In fact, the opposite is often the case. Elvis, Michael Jackson and Jim Carey are some examples of this.
So, as wealth and recognition doesn't do much to improve our lives, does it make sense to define success in this way?
Of course not.
The more interesting question is: What is does success really mean?
Only you know what success means for you
I believe success can only be defined by the individual, by yourself.
Sure, health, relationships and a positive self-view are very important aspects of anybody's success. But that's not enough.
To understand what success means for you, I want you to reject the definition so often used in our societies. Give that "wealth and recognition" definition a real kick up the backside.
Then ask yourself:
What do I value in life? What are my dreams? And, what's does a good life mean to me?
Reflecting on these questions will with time give you a good idea of what success means to you. Pursue that kind of success! This is the true success and it will give you far more than wealth and recognition ever will.
Regards from rainy Oslo :-)
Bjarte