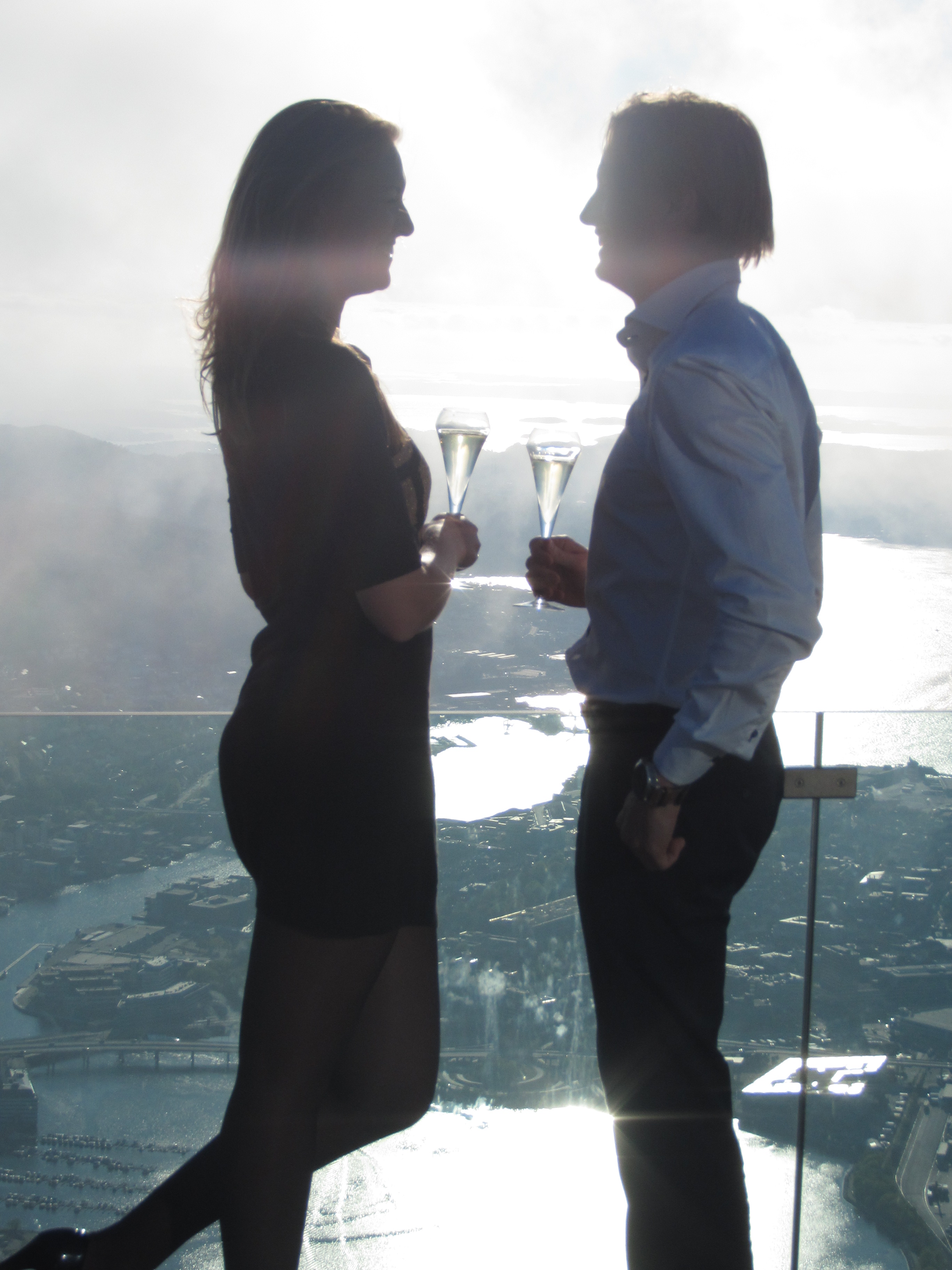 At the top of mount Ulriken, Bergen in delightful sunshine, Kristina and I became engaged. What a special weekend it's been!
How did we end up here?
It was April 14th 2009
I had been single since January after coming out of a relationship that lasted 8,5 years. Kristina's company had hired me and some other guys to help them with some business challenges.
Trying to be healthy, I approached the salad bar during my lunch break. A beautiful girl right across me was adding some broccoli to her plate.
"Hi!"
"Hi."
"What's your name?"
"Kristina, and yours?"
"Sorry, I don't give away my name to strangers Kristina."
"??"
"See you later Kristina!"
After this brief encounter I started thinking. Who is this girl and how can I get to know her?
I wasn't sure how easy it was going to be. I didn't work with her on the project we were hired to carry out. She seemed very busy and so was I.
There wasn't really time for anything but sometimes though I'd meet here in the hallway. I always made sure to say "Hi Kristina" and she'd always ask for my. I never told her of course. I guess I thought I was a little funny doing that!
I didn't seem to be getting anywhere…
A month and a half later our project was coming to an end. I knew I had to go and speak to Kristina before leaving her company but I had no idea what to say. I went over to her desk where two guys were standing.
"Hey, what are you guys doing"?
"Well, these are two colleagues of mine. Have you met them?"
One of the guys looks at me and says "Hi, I'm Johnny".
I realised she'd just played me and that I now had to give away my name.
"Bjarte, nice to meet you".
I said hi to the other guy, told Kristina to have a nice summer and left. She was smiling from ear to ear knowing that she got the last laugh!
Kristina's crazy birthday
After that I made sure I got her contact information (not from her) and added her to Facebook. She accepted but didn't reply when I sent her a message. That was understandable as I later noticed that she was in a relationship at the time.
A month later I was in Greece with my friend Knut. I got thinking about Kristina and I went online to check her Facebook profile again. I noticed two things of interest. First of all her relationship had ended! YES! That's awesome. Maybe she'll reply to my messages now!
Second, I noticed something that really got me thinking. I noticed her birthday. It was in December. December 3rd. WHAT ARE THE CHANCES? She's got the same birthday as me?!
I decided that I was going out on a date with this girl no matter what. At least, I told myself, I have to see if this strange coincidence is a sign!
I sent Kristina a few messages on Facebook and one or two text messages. I even mentioned that "she had a scary birthday". Still, no reply.
I was starting to think that if she doesn't find it cool that we have the same birthday then this girl isn't for me. I mean, if not having the same birthday is cool then what is?!
22 days later of ignoring Kristina I finally got a reply.
"Haha, I just now understood your birthday comment :) Everybody knows the cool kids are born on December 3rd!"
It's ON. This date is going to happen. Yes! At this point I was sure I'd get her on a date and I did.
The first date
A few weeks later, on September 20th 2009 at 14:00, we met for our first date on a sunny Sunday. We walked around for two hours, speaking about everything from how we don't like cakes to her kick-boxing lessons (which scared the hell out of me!).
We went on five more dates over the next few months. I was starting to really like this girl!
One week in November that year I was travelling with the company to Frankfurt. I went to a bar with some colleagues after work and I felt a little empty. I didn't really want to be there.
What's going on here?
I missed Kristina. I wanted her to be in Frankfurt with me instead of all these colleagues! I decided to call her.
"Hi Kristina!"
"Hi."
"Munich on December 18th, it's happening."
"What?"
"We're going!".
"Ehhh, I have to think about that".
"Well think fast as this is going to happen! Me and you, for a weekend in Munich to see the Christmas markets. It's going to be awesome!"
"………"
"Hello?"
"Ok, I'm in!"
I was delighted.
A few weeks later we were in Munich and I had a great time. I loved being there with her.
On December 26th she was going to Syria and Lebanon to visit her cousin. There was no way I wasn't joining her! I huffed and puffed and finally she said yes.
We never looked back from there :)
On January 18th 2010 we officially became a couple. At 02:00 in the morning that day I asked Kristina to be my girlfriend. She seemed embarrassed but happy. She said yes :-)
A year later, when celebrating New Years in Egypt, we started discussing taking a year off to travel the world together. I knew I'd made the right choice in girlfriend when she said "let's go!".
In March the same year she handed her notice in and on August 15th 2011 we left Norway for our adventure.
It was a wonderful year, the best year of our lives. We learnt a lot about ourselves and our relationship. I grew certain that Kristina was the girl I wanted to be with for the rest of my life. The question now was about when and how to propose!
The moment of truth
I took my time. In April 2013 I called my best friend Ivi and told him:
"We're going shopping in Bergen next weekend".
"For what?"
"We're going to pay a visit to your uncle!"
Ivi's uncle, Arne Madsen, is our former football coach, a great guy and Jeweller.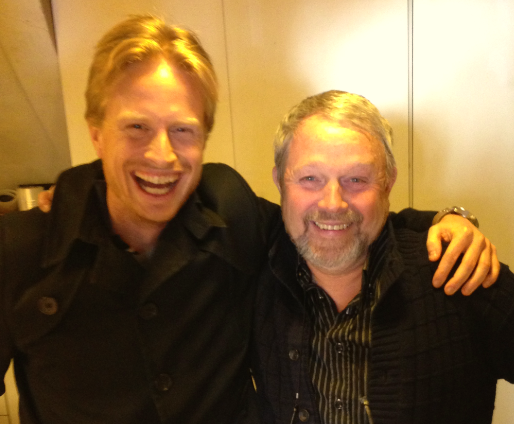 We met up at 15:30 at Friday 19th of April in Bergen. I paid for the ring (ouch!) and then we met up with Tommy and celebrated.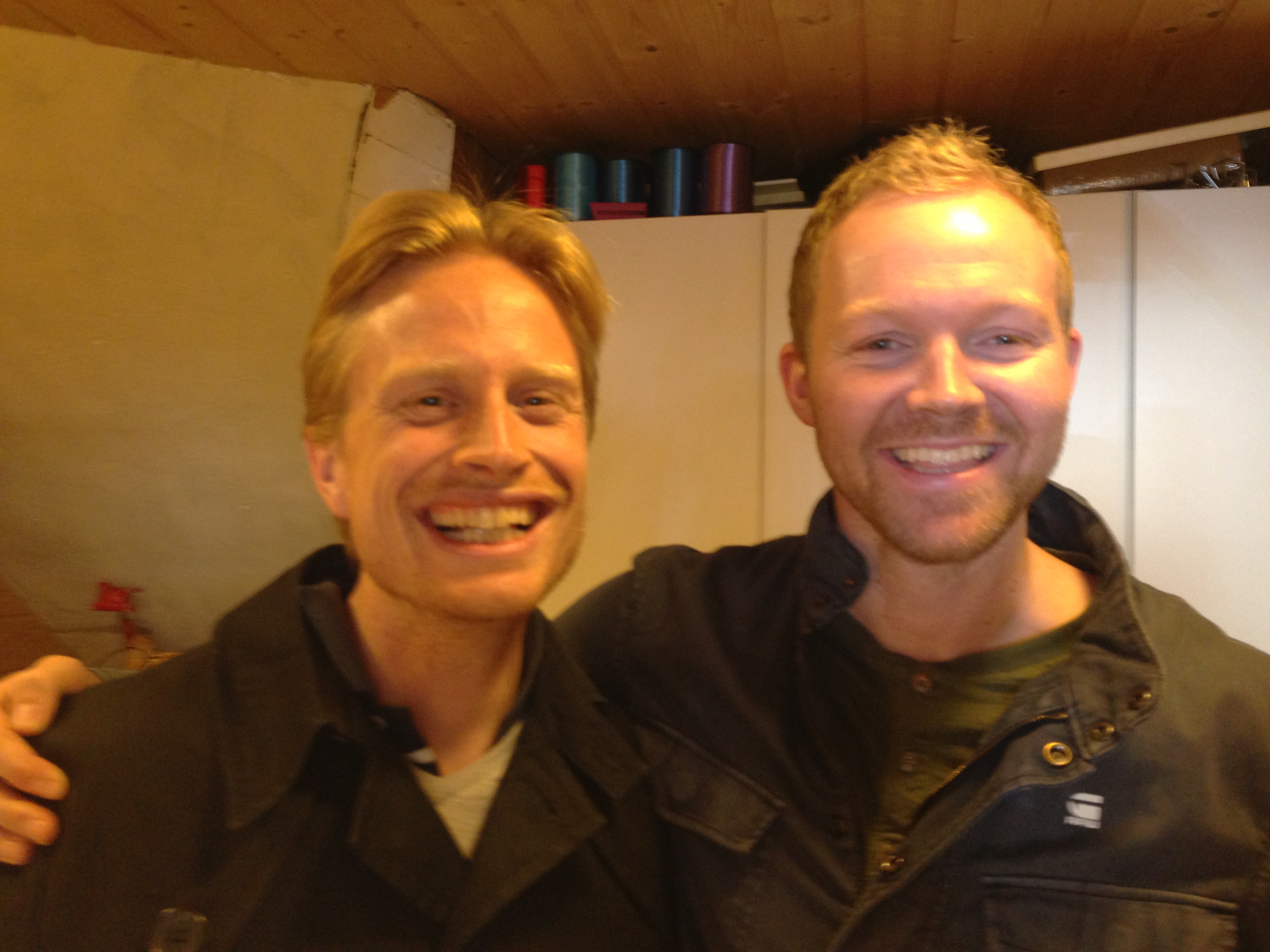 I told the guys about my high-level plan:
Mount Ulriken, in sunshine, champagne, roses and without Kristina understanding anything before the moment of truth actually happens.
We agreed this was a good idea.
On Friday 24th of May 2013, two days ago, Kristina and I flew to Bergen. I convinced here to take the cable car to Ulriken (she believed we were doing a quick 30 min stop to check out the view while waiting for Tommy who was, like always, late). Instead we spend four hours there, drinking, eating, getting engaged and celebrating. What a day!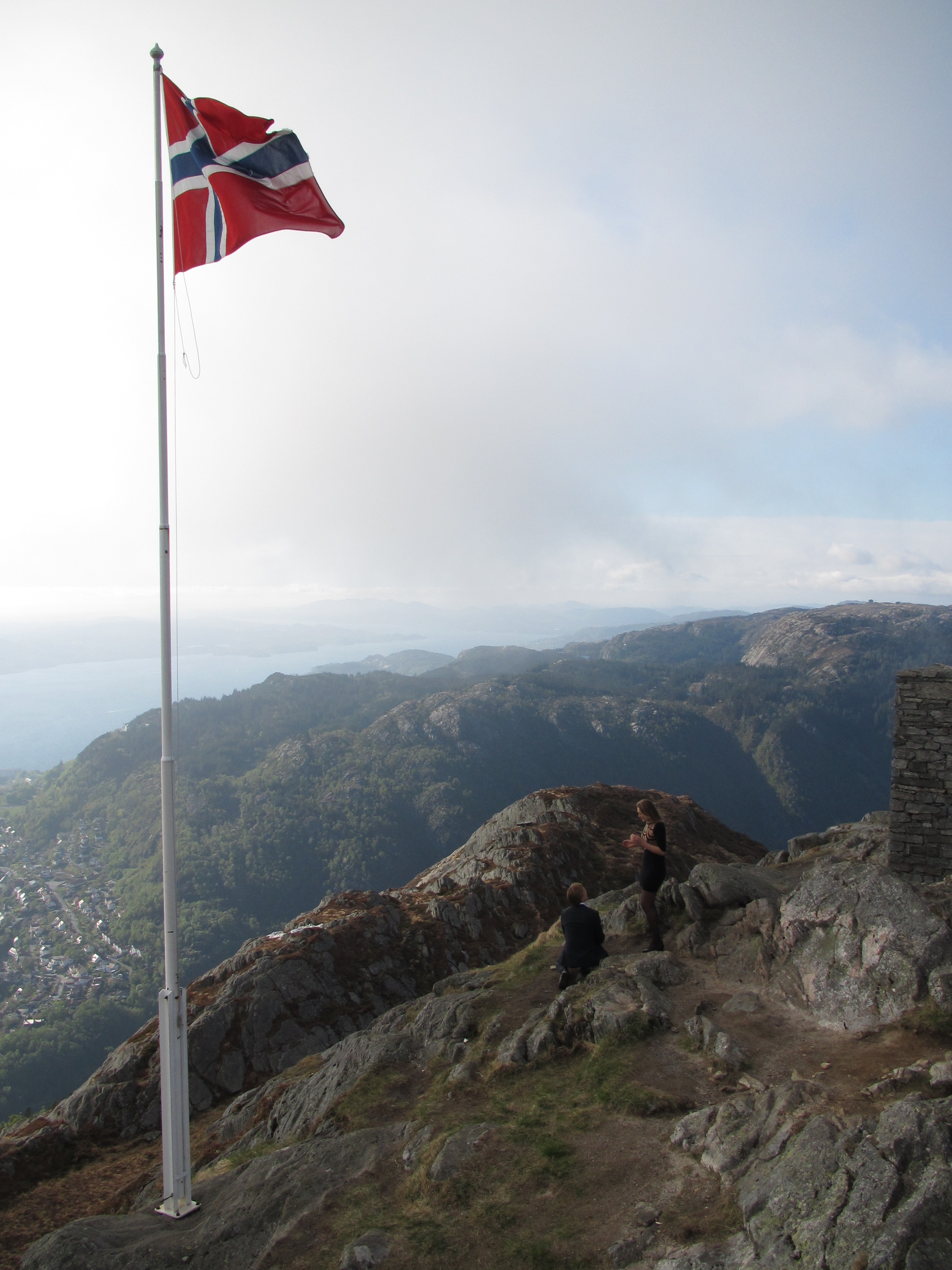 Now we're engaged and it feels very special.
It's been a special weekend for us. Emotions have been and are still running high. We've been celebrating with friends & family and it feels great to have people who from the bottom of their hearts are happy for us.
Now we're off to visit my sister, Grete, and Rune who had their first child, Kristian, a month ago. Looking forward to it!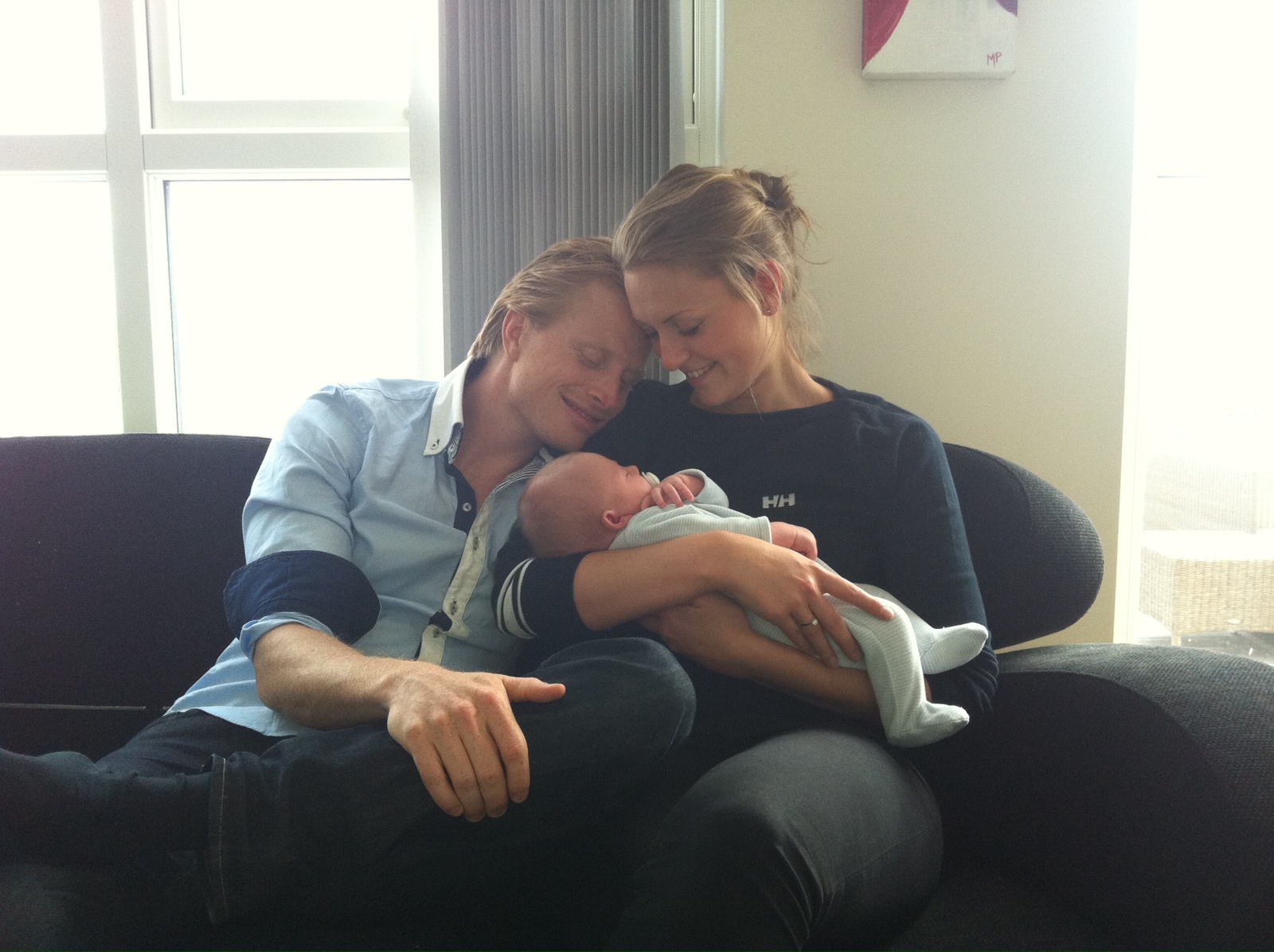 Lots of love from Bergen, Norway.
Bjarte