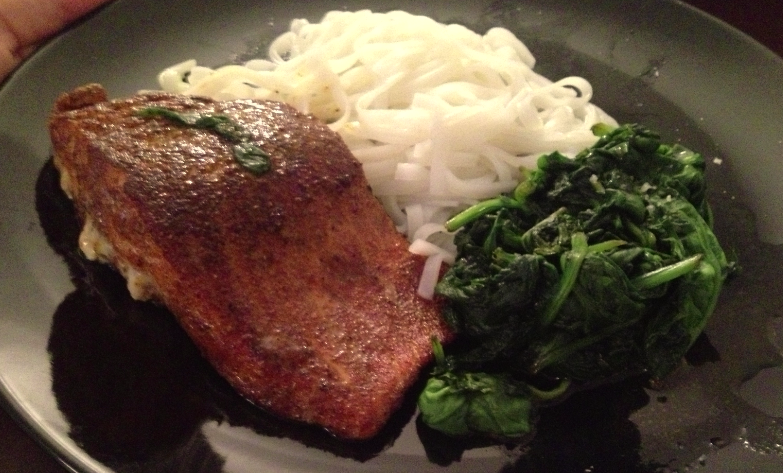 Salmon is a great source of omega-3.
Here's how to make this superfood taste great in no time!
Quick & easy Teriyaki Salmon (for 2 people)
What you need:
300 gram of salmon filet
Teriyaki spices (I buy teriyaki mix in a bag from the supermarket)
200 grams of spinach (or any other vegetables you like: broccoli, peppers and carrots etc.)
50 grams of rice noodles (optional, I eat this every now and then when I feel like having a little extra carbs)
How you do it:
Boil salted water.
Put the teriyaki spice on a plate and turn the salmon filets in it until the filets are covered.
Place the salmon in a pan with butter on medium heat. Cook on 2-3 minutes on each side (depends on the thickness of the salmon). Put aside to rest.
Put spinach in a pan on medium heat. Fry (sauté) for 3-4 minutes.
Put the noodles in the water until done (2-3 minutes)
Mix spinach and noodles and place the salmon on the side – done!
Check out this page for more healthy, quick and tasty dishes and to learn about health in general.
Enjoy!