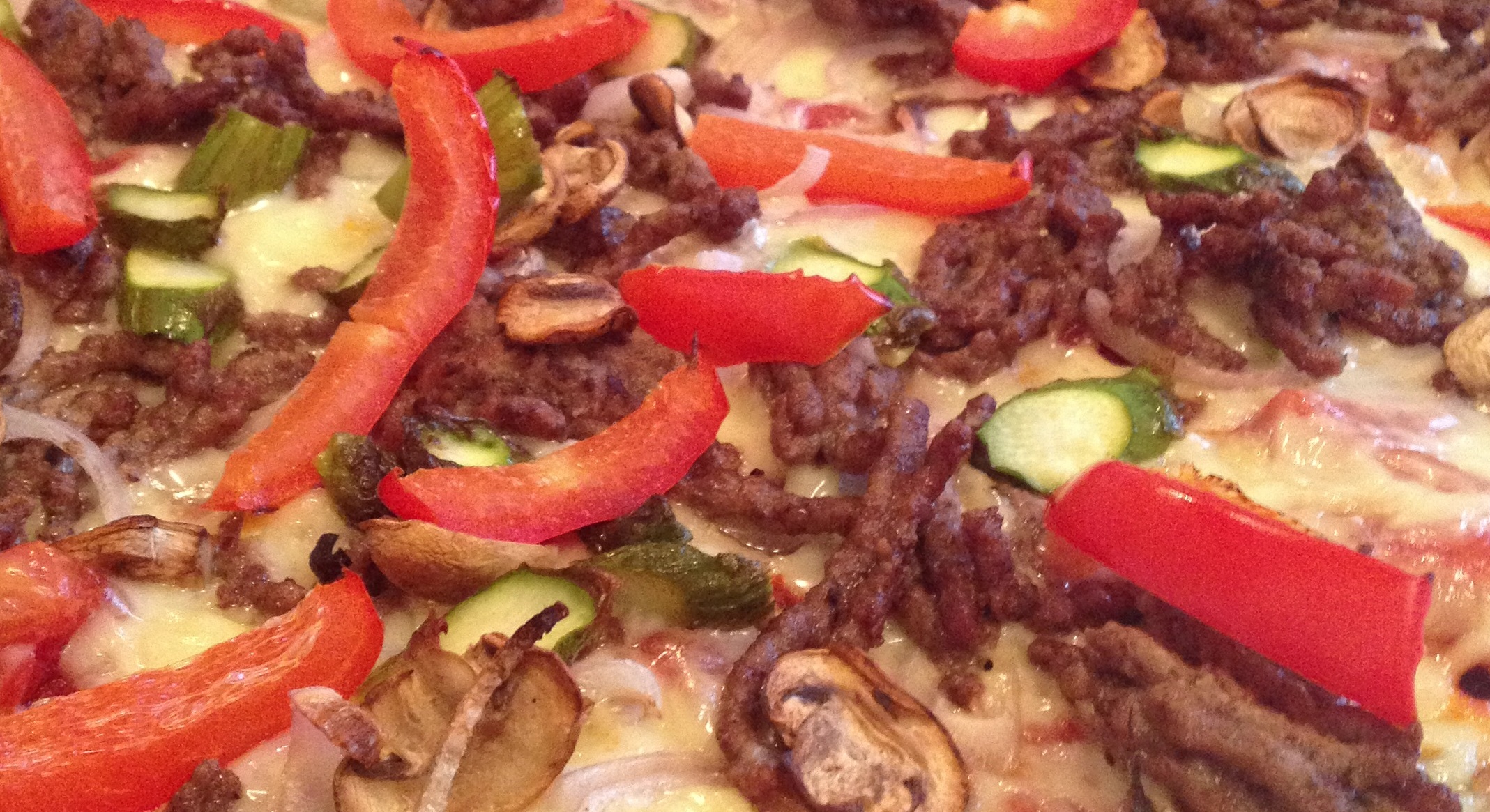 Do you think pizza has to be unhealthy or that a grain, gluten and carb-free diet means no pizza?
You couldn't be more wrong. Here's how to make your new favourite pizza!
A blog post by Kristina:

As you know my beloved fiancé Bjarte is passionate about health. I must admit I was very sceptical when he first introduced his new way of eating. In fact, I used to be one of his biggest critics.
But those days are long gone. I'm now convinced eating the way he writes about on this blog is the way to go – if you want to be healthy and not worry about your weight that is.
So, giving up grains and carbs (most of the time) made me rethink how to make pizza. After some intense research I have fallen in love with this recipe.

Super-tasty pizza: The cauliflower secret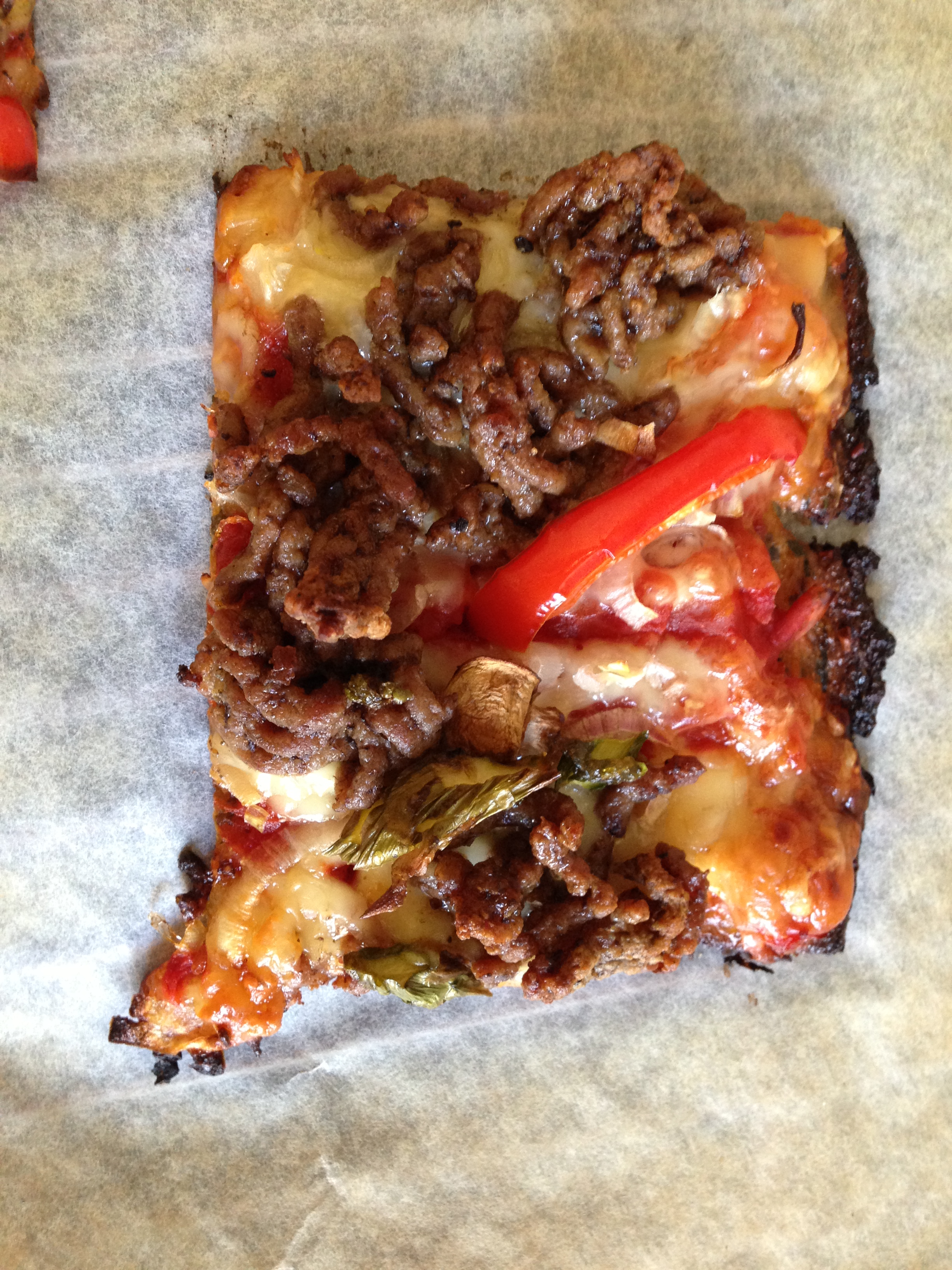 Don't be scared, this really works! I found this recipe on Pinterest and it has been a big hit.
What you need to make pizza for two people:
One cauliflower ("blomkål" in Norwegian)
One egg
Salt
Herbs: basil, oregano or thyme
50 grams of mozzarella (optional)
Pizza toppings: tomato sauce, cheese, meat, vegetables and whatever else you want
How to make the pizza in ten simple steps:
Set the oven to 220 degrees celsius.
Cut the cauliflower in pieces and throw it in a food processor. Mix until it is very fine.
Put the cauliflower in a bowl and pop it in the microwave for 8 minutes on "high".
Put cauliflower, a handful at the time, in a kitchen towel and twist it so you press out all the water. This is very important.
Mix egg, a pinch of salt and whatever herbs you like in a bowl (and the 50 grams of mozzarella if you choose). Then mix with the cauliflower.
Put a baking sheet on the counter and rub it with olive oil.
Press the "dough" out on the baking sheet until it is spread thin and put it in the oven – in the middle or higher for about 30 minutes.
Take it out of the oven; let it rest while you prepare the rest. I usually put tomato sauce, cheese, meat, onion, mushrooms and whatever else I think of.
Put it back in the oven until the cheese is melted (about 20 minutes).
Take it out of the oven, serve it and enjoy!
Don't miss out – have this delicious pizza for dinner next Friday!
Thanks for reading. If you find improvements please share with us :)
Here are a two other healthy dishes I recommend:
Also be sure to check out the 2-week eating experiment!